I remembered my password????
How To Train Your Dragon more than almost any movie ever??
So what does it say about me when I loved
Current Mood:

bouncy


FUUUUUUUUCK CAN'T DEAL WITH THIS PRESSURE. I AM QUESTIONING MY MAJOR BUT IF I DO THAT I'LL JUST BE LOST. I DON'T EVEN KNOW, OKAY.
school is making me want to cry.
Current Mood:

aggravated


Making a post because I am ~procrastinating~ doing japanese hw. I have ballroom class in an hour and nineteen minutes. So what's up with me lately?

I am doing so-so in all my classes
I AM LOSING WEIGHT WOOO. I ACTUALLY HAVE STOMACH MUSCLES, WHAT IS THIS I DON'T EVEN
I have made a lifelong commitment to being more fabulous. I'm wearing glittery eyeshadow right now, whut.
I HAVEN'T GOTTEN ANY SLEEP IN AT LEAST TWO WEEKS, HOLY SHIT. I AM DYIIING. I JUST TOOK A NAP IN THE LIBRARY.
Current Mood:

high
THIS MAN
. AAAGH. It's because of him I'm now addicted to figure skating. I'm so sad the olympics are almost over. ;_____; *crais forever* I'll be old the next time they come on...
It's really sad how I couldn't even remember the last time I updated this thing. School SUCKS, okay. I am so sick of it. I'm sick of doing tons of work and getting mediocre grades and MEH. I just want to do something I love but I don't even know what that is. So glad spring break is the week after next, I need time to recharge (physically and mentally--I haven't had enough sleep in forever.)
So how are my lovelies doing? If any of you still remember me, that is.
Current Mood:

lonely
ADAM LAMBERT YOU ARE AMAZING.

I knew he would do awesome things.

In other news, if I can ever stop listening to 'Watcha Say' it will be a miracle. I must have listened to at least 20 times only this morning.




LAST. DAY. OF CLASSES

.

still have finals, but you know..whatever.



Current Mood:

high

Current Music:

Jason DeRulo--Whatcha Say
ZACK ADDY/SPENCER REID OTP FOREVVEEEEER



why yes i am nuts



Current Mood:

bouncy

Current Music:

defying gravity--glee cast
MY CHEMISTRY PROFESSOR IS NUCKING FUTS



either teach us what's on the test or give us a book that teaches it, ffffffffff



Current Mood:

MAD
For one week, recommend/share:


Day 1: a song
Day 2: a picture
Day 3: a book/ebook/fanfic
Day 4: a site
Day 5: a youtube clip
Day 6: a quote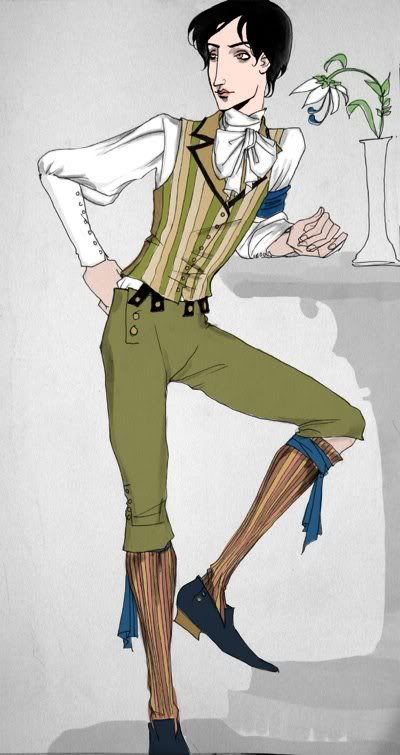 This would be the art Zan Gullo. I am totally in love with his style, so go check out his webcomics nownownownow.

My Life In Blue

Baritarian Boy

Current Mood:

accomplished
For one week, recommend/share:


Day 1: a song
Day 2: a picture
Day 3: a book/ebook/fanfic
Day 4: a site
Day 5: a youtube clip
Day 6: a quote





Explosions in the Sky:

Your Hand In Mine

You guys, this is probably my favorite song ever, as well as my Yoite & Miharu song. It makes me cry EVERY TIME I LISTEN TO IT, so listen to it now plz. ♥

Day 7: whatever tickles your fancy
Current Mood:

melancholy